Wise Decisions and Innovation
Collaborative decision-making processes enable teams to quickly make decisions that reflect a diversity of voices, while remaining open and adaptive to complex, changing conditions.
More Power for the Mission
Power is abundant. Yet, conventional systems block people's access to the power to decide on the issues that affect them and to create their own, novel solutions.
Collaborative governance unleashes leadership across the spectrum and generates more power in service to the mission.
Greater Trust and Resilience
Trust grows as people experience that their voices and contributions matter. Systems adapt to feedback and self-organize more productively, like healthy ecosystems in nature.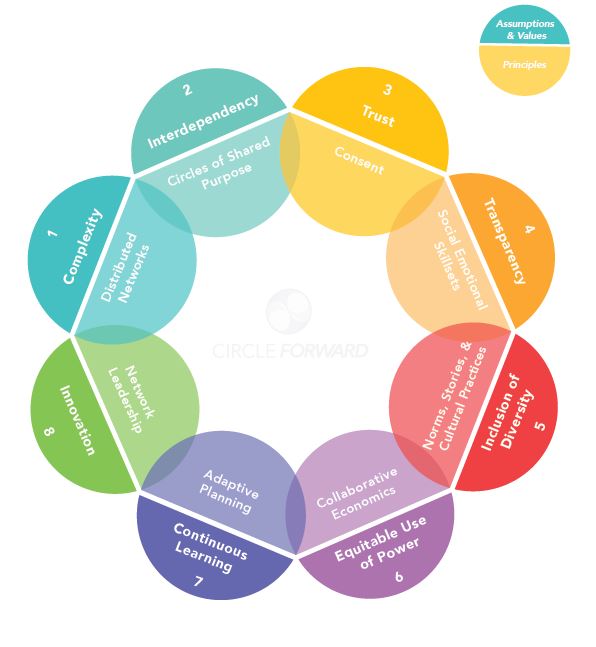 This infographic reveals eight principles we propose for collaborative governance in networks and networked organizations.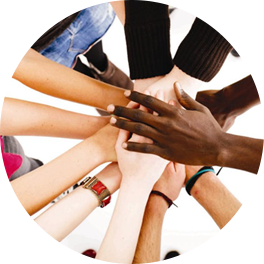 Consent is a Third Option
Not majority rule.  Not consensus. Why Consent is a third option for making decisions.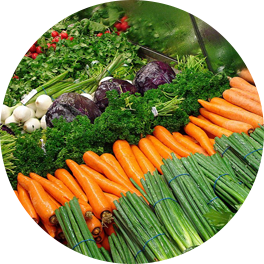 Cultivating Collective Action
Circle Forward made the short list of important resources for local food system leaders across the country.
Circle Forward Starter Kit
We want as many people and groups as possible to have access to the power of collaborative governance. So we've made it EASY and FREE.
Includes:
Rate Your Current Governance System – video & toolkit
Rounds: A Simple Technique for More Engaging Meetings
The Circle Forward User's Guide