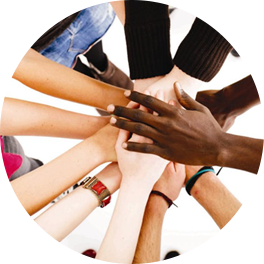 The Deepening the Art of Facilitating Consent online meet-up is for people who engage in facilitation, and who want a safe space to talk about the challenges, share insights, and explore their growing edges when facilitating groups whose basis for governance decisions is consent.
This peer-led group is offered by Circle Forward co-founders, Tracy Kunkler and Michelle Smith. We are all learners and teachers at different moments, and we look forward to sharing and exploring our collective toolkit!
THIRD THURSDAY of each month    12 – 1pm Eastern Time
Next call: Mar 15, 2018
Topic: Liberating Structures Study Group part 5 of 6
We are continuing our study group on Liberating Structures (LS) — an open source toolkit of 33 simple processes that anyone can learn. They foster lively participation in groups of any size, and make it easy to include and unleash everyone in shaping a decision. We want to use this meetup time over the coming months to explore, reflect on, and practice these tools, so as to better integrate them into our toolkit.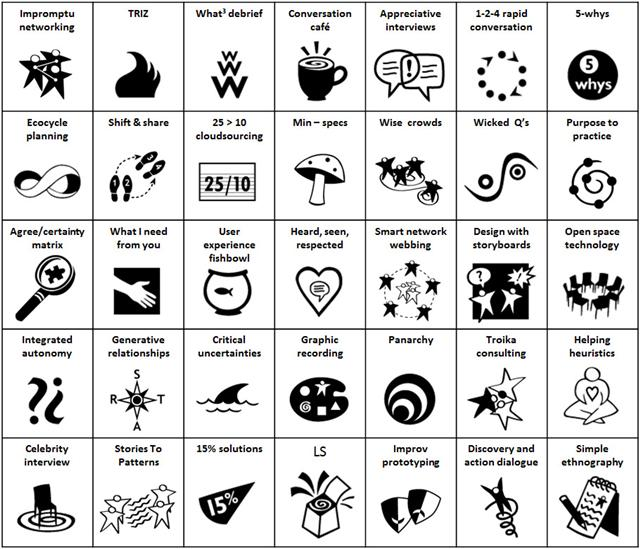 Here are the tools we've covered so far:
Part 1: We practiced Impromptu Networking and 1-2-4-All and reviewed the website.
Part 2: Ryan Pickens at Work With Meaning led the last call. We reviewed the LS Selection Matchmaker – a tool which helps you match your facilitation objectives to the Liberating Structure designed to meet that objective – and practiced Nine Whys.
Part 3: We practiced practice using Wicked Questions. This tool is said to help "Articulate the Paradoxical Challenges That a Group Must Confront to Succeed."
This month, in Part 4, we will practice Toika Consulting. In quick round-robin "consultations," individuals ask for help and get advice immediately from two others. Peer-to-peer coaching helps with discovering everyday solutions, revealing patterns, and refining prototypes.
Bring your sense of light-hearted experimentation for trying this LS in an online format.
And please review the tools, and the website, in advance of the call.
We believe these "microstructures," as they are called, are right in line with Circle Forward's mission to scale up the skill sets for collaborative governance. They make it much more possible for organizations and networks to replace typical, controlling meeting formats with structures that generate innovative thinking and distributed leadership!
REGISTER HERE to receive call in information.
We will send you the link and phone number to join the call. This call will not be recorded.
Contact us to receive our monthly announcements.

---
Previous Topics (w/ links to great resources!):