The Deepening the Art of Facilitating Consent online meet-up is for people who engage in facilitation, and who want a safe space to talk about the
challenges, share insights, and explore their growing edges when facilitating groups whose basis for governance decisions is consent.
This peer-led group is offered by Circle Forward co-founders, Tracy Kunkler and Michelle Smith. We are all learners and teachers at different moments. We will share and explore our collective toolkit — the inheritance from sociocracy and other complementary methods.
THIRD THURSDAY of each month    12 – 1pm Eastern Time
Next call: Aug 17, 2017
Topic:
What is the role of stillness in facilitating Consent?
This month Michelle Smith will host our meet-up topic discussion on the role of stillness in facilitating Consent. This topic was inspired by Linda Kato who facilitates meditation groups. (If you have a topic idea please feel encouraged to share it. This is a peer learning meet-up!)
In this article from Non-Profit Quarterly, the authors note that "organizations committed to social transformation are experimenting with a variety of structural and cultural practices" including meetings that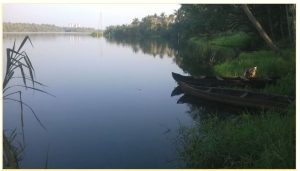 incorporate moments to ground, pause, (re-)center, reflect, deliberate, and see from multiple perspectives.
We're not all working in the social change arena per se, but I would submit that simply by facilitating consent-based decision-making, we are transforming culture in organizations, businesses and networks.
Does this idea of including "stillness" seem like a touchy-feely, navel-gazing waste of time? Or does it seem like a good practice for tapping into the deeper wisdom available for a group that has very concrete decisions to make and work to do?
Have you had any experience with including stillness in facilitating consent-based processes? Could you use some ideas for ways to "sneak" it into a group you work with who might resist including these kinds of practices in their meetings?
Please join us to share ways that you've been able to include stillness in your facilitation or learn from with your peers about methods other facilitators have tried and their results.
REGISTER HERE to receive call in information.
We will send you the link and phone number to join the call. This call will not be recorded.
Contact us to receive our monthly announcements.

---
Previous Topics: