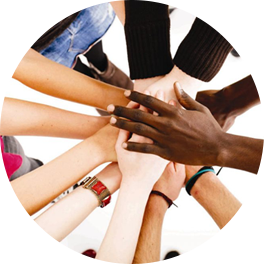 The Deepening the Art of Facilitating Consent online meet-up is for people who engage in facilitation, and who want a safe space to talk about the challenges, share insights, and explore their growing edges when facilitating groups whose basis for governance decisions is consent.
This peer-led group is offered by Circle Forward co-founders, Tracy Kunkler and Michelle Smith. We are all learners and teachers at different moments, and we look forward to sharing and exploring our collective toolkit!
THIRD THURSDAY of each month    12 – 1pm Eastern Time
Next call: Nov 15th, 2018
Keystone Practices for a Principle of Consent:
Debate vs Dialogue
Over the past few years, we've observed dozens of groups practicing Consent as the basis for decisions. Among those, we've seen groups that said they practiced Consent, but individual group members expressed frustration that their voice wasn't heard. In the worst cases, trust was low, meetings felt stressful, and people blamed each other and stopped showing up. Most of us would probably agree that a culture like that is missing the spirit of Consent.
Consent is a principle that is realized through everyday choices and practices, it's not a cure. Some deeply ingrained behaviors can be pretty counterproductive to our principle of Consent. We've been curious about the failures, and we are continuously testing and evaluating what seem to be keystone practices for maintaining a culture of Consent.
This month, join us in exploring one of the Keystone Practices: Dialogue vs Debate
REGISTER HERE to receive call in information.
We will send you the link and phone number to join the call. This call will not be recorded.
---